Welcome to B-Dapedia
About B-Dapedia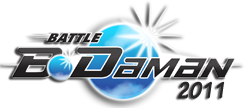 B-Dapedia is the official Wiki Database on all things B-Daman. B-Dapedia includes information on Battle B-Daman the anime and the hobby. We include a growing database of pictures and new articles. (Note: I am writing articles as a re watch the series so many pages may be missing or be marked with To Be Edited (TBE), so please be patient or help by posting correct in formation.-'Desboy96')
Characters & B-Daman
Battle B-Daman Episode
Cobalt Blade is the first episode of Battle B-Daman Yamato Delgado, a boy raised by cats and adopted by Mie Delgado is be a fun loving young boy who lives in the town of Cowtune. He is an eleven year old birthday boy interested with the new craze, B-Da Battling. After first hand experiences with the game and a visit from a mysterious stranger, Yamato is confronted with his destiny along side his new b-daman, Cobalt Blade.
Other Anime/Manga Wiki's
Gallery
Character of the Month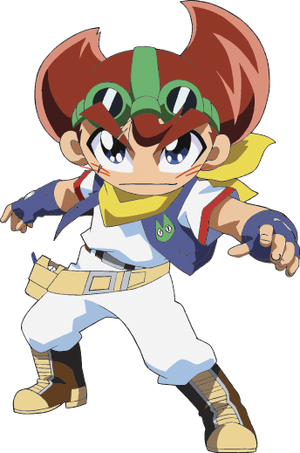 Yamato is the main character of Battle B-Daman Yamato has red hair and blue eyes. Yamato normally dresses in a western attire as ee wears white pants and a sleeveless jacket most of the time. Yamato is extemely carefree, treating life as a game and fooling around most of the time. Yamato is rarely discoraged (unless he's hungry), he is very upbeat and happy and always looks to find the best in people. Yamato is also generous and quick to forgive, making him naive. But wehn it comes to danger and the safety of his friends Yamato can be very serious and can be angered or saddened when this safety is comprimised. Yamato was raised by cats until he was five years of age, thanks to this Yamato is very quick and agile. The cobination of all these characteristics is what make Yamato a great B-Da Player and an even better person. (more...)
B-Daman of the Month
Cobalt Blade is the a primary B-Daman in Battle B-Daman Cobalt Blade is a zero system B-Daman with blue armor, shoulderpads, gloves and shoes. It has red heat stripe designs on all of its armaments. Cobalt Blade is a power type and posses a unique wing pack built for power. (more...)
Community content is available under
CC-BY-SA
unless otherwise noted.