The opening to Battle B-Daman.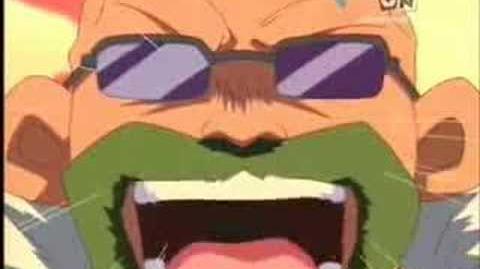 Lyrics
Ready! Set!
B-DAFIRE!!
In ancient times, the challenge was made,
A sport of honor so many have played,
Through all the highs and lows,
Victory or disaster,
Only the best can be called.... B-DACHAMPION!!!
B-DAFIRE!!!
Get ready! Here we go! Take down your foe,                                                                                                                      
You got the skill to decide, come on! B-DAFIRE!!!
A tournament of champions! A battle for the crown!
Suited up in armor to lay the challenge down!
Lay the challenge down!
GET READY!
Get into position!
Prepare for competition!
Destroy the opposition! B-DAMAN!!!
Time to battle! Since Time Began!
Only the most skilled can be called masters of B-Daman!
B-DAFIRE!!!
Community content is available under
CC-BY-SA
unless otherwise noted.